Purchase Event Tickets
Armenio Suzano & MPB-3 Tickets
Armenio Suzano & MPB-3 is a jazz quartet is a collaboration among virtuoso musicians. The ACWC's show will feature Armenio Suzano (piano), Dillon Hirsch (sax), Arthur Ward (bass), and Jerbrel Bowens (drums/percussion). The music of MPB-3 Música Brasileira Jazz Quartet seamlessly blends the best of classical, folk, and popular Brazilian music, from Heitor Villa-Lobos to Tom Jobim. They perform a variety of genres, rhythms, and the best, smooth harmonies that Brazilian music has to offer. 
Tickets are $15 to the general public and $13.50 for ACWC members. They may be purchased online at artswyco.org or by calling to 585-237-3517. The show is on Friday, September 23 at 7:00 p.m. in the Main Gallery of the ACWC in Perry (31 South Main Street, Perry, NY 14530).
This concert is made possible with the support of the M&T Bank Foundation.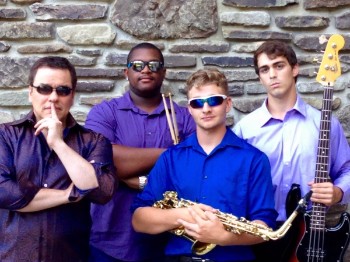 ---